Yarn review stylecraft special – I am starting a new series reviewing some my favorite yarns, detailing the quality, ease of use and what projects they can be used for etc. Today's review is about stylecraft special DK.
Yarn Review Stylecraft Special
All opinions are my own and I have not been financially compensated in any way.
Stylecraft Special Yarn comes in 100 gram balls and with 322 yards/295 meters so there is plenty of yarn for your project, you will be spoilt for choice on colors as this lovely yarn comes in a massive 80 shades, as you can see from the color chart.
You could not find an easier to use yarn, it is a joy to crochet with, as I found that there is no splitting (one of my biggest dislikes), stretching or yarn breakage when working with it.
It is recommended to be washed at 40 degrees and the colors do not run either.
I find this is a soft and beautiful yarn to work with, I am sure you will love it as much as I do. Stylecraft describe it as a premium yarn and in my opinion it really is too, so do not be put off from trying this by the low price.
Priced at just $2.95 US Dollars or £1.85 UK sterling this is a lot of good quality yarn for the price.
Click here to buy this lovely yarn if the currency is not set to your own country just scroll to the bottom of the page and choose from the drop down menu.
I have designed and made my free Crisscross Baby Coat crochet pattern using this yarn, It worked up really quick and was a pleasure to use.
Thank you to Lovecrochet for allowing me to use their shade chart in this review.
Click to see my review for Palmeras Place Mats by Annies Catalogue.
Speak to you soon.


**************************************************************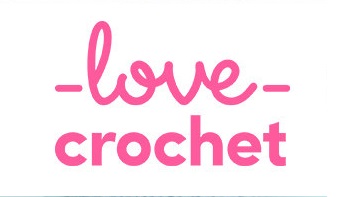 * * * * * * * * * * * * * * * * * * * * * * * * * * * * * * * * * * * * * * * * * * * * *
The print button BELOW will print all of the web page incl adverts etc.