Free Crochet Pattern-Winter Warmer Scarf – Get yourself ready for the Winter chill with this warm textured free and easy crochet scarf pattern.
Made in Worsted #4 using a 5.00mm hook, it crochet's up very quickly.
The scarf sample was made in Lion Brand Pound of Love yarn in color Denim.
Click to purchase a PDF of this pattern (advert free)
This lovely stylish scarf uses basic crochet stitches.
See more free crochet scarves from Crochet 'n' Create
Please can you to support my blog by sharing this Winter Warmer Scarf pattern on your Facebook and Pinterest
Find all my FREE crochet patterns HERE
*******************************************************************
Free Crochet Pattern

-Winter Warmer Scarf

CNC140
Abbreviations
RS. Right Side
ch. Chain
sc. Single Crochet
dc. Double Crochet
rpt. Repeat
sl st. Slip Stitch
tch. Turning Chain
cl. Cluster – See tutorial
ch3 counts as first dc
Base of ch. Work in first stitch
Approx Finished Size: 4.75 Inches wide x 65.5 Inches long ——– (excluding tassels)
Materials
For great results it is always best to use the recommended yarn I have used approximately:-
170 grams of Lion Brand Pound of Love

GAUGE – 1.5 Pattern rpts & 3 rows measures approx 1 inch
*******************************************************************
ch236, (RS) work 1sc in 2nd ch from hook, 1sc in each ch to end. Turn. (235sc)
2nd Row – ch3, * skip next sc, work 1cl in next sc, (see abbrev) working in front of the cl you just made, work a cl in the sc you skipped, 1dc in next sc, * rpt from * to * to end. Turn. (78cl, 78dc + 3tch)
3rd Row – ch1, 1sc in base of ch1, 1sc in each cl and dc to end. Turn.
Repeat the 2nd & 3rd Row four more times. Turn.
Border – ch1, 1sc in base of ch1, 1sc in each sc across, work 3sc in the corner, 15sc evenly in row ends down first side of scarf, 3sc in corner, 1sc in each ch along starting ch edge, 3sc in corner, work 15sc evenly in row ends up second side of scarf, 1sc in corner, sl st to first sc. Turn.
Work 1 more row of 1sc in each sc around scarf to end, working 3sc in each of the corners and slip stitching to first sc at the end of row. Fasten off.
Tassels x 22 – (11 each end)For each tassel cut 4 strands of yarn approx 5 inches long (or the length you require)
At each end of the scarf with RS facing thread tassels in alternate sc's, by folding each tassel in half and threading the open ends of the tassel through each sc, pull through the loop you have created and secure, trim to make even.
Finishing – Weave in a trim off any loose ends of yarn.

Happy crocheting!


*******************************************************************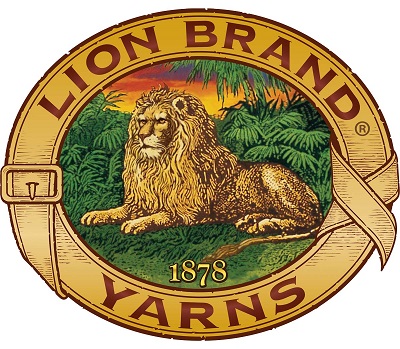 * * * *
See more stylish free crochet scarf patterns:-
Valentines Pocket Scarf – Ladies Scarf – Marble Scarf – Beginners Scarf
Cross Cluster Scarf – Leaning Puff Scarf – Simple Fun Scarf
Spring Box Scarf

* * * *
All pattern sizing, yarn weights, gauges etc on this website are approx as everybody crochets differently. Every effort is made to ensure this pattern is correct, but I am only human so mistakes may be made, if you find one please let me know by e-mail on crochetncreate@btinternet.com
The written instructions and pictures for this warm free crochet pattern-winter warmer scarf are copyrighted to crochet 'n' create © 2018.
You are welcome to sell the finished products made from the free crochet pattern-winter warmer scarf, I just ask that you use your own pictures and put a link back to crochetncreate.
If you wish to tell your friends and followers about this pattern, please only use a direct link to the pattern page on crochet 'n' create.
DO NOT share the written instructions for this free crochet pattern-winter warmer scarf.
* * * * * * * * * * * * * * * * * * * * * * * * * * * * * * * * * * * * * * * * * * * * * *
To PRINT the pattern only, highlight by clicking at the start of the pattern, hold the mouse down, scroll down and release at the end of the pattern.
Go to FILE, PRINT, (usually top left of browser) when your printer box appears choose selection in the page range.
OR
The easiest way is to copy your selection and paste into a text program (ie, word, notepad etc) it may need tiding up, then print.
The print button BELOW will print all of the web page incl adverts etc.